How To Pair/Connect A Bose Speaker To A MacBook/Mac OS X
I have a Bose Soundlink Mini (click to view on Amazon) that I keep connected to my MacBook Pro and use as a wireless speaker. I think it's an amazing portable speaker that works great for not only travel but also home-use.
That you can use it for computer audio makes it even better.
While you can connect a 3.5mm audio cable like this one by Syncwire and connect the speaker to your computer that way (if your speaker has a 3.5mm port), this site is all about how to do things wirelessly.
In this article, I am going to show you how to connect a Bose speaker to a MacBook or any Mac OS X device wirelessly and use the Bose for your computer audio. This works with not only a MacBook Pro but also the Mac Mini, Mac Pro, MacBook Air, and the iMac.
Note that the way you tell the Bose speaker to pair with a new device might differ from mine, but it usually only takes a push of a button.
Let's get to the how-to guide.
Step 1: Click on the Apple icon up in the left corner and go to "System Preferences". You can also click CMD + space and enter "System Preferences", then click enter.
Step 2: Go to Bluetooth settings.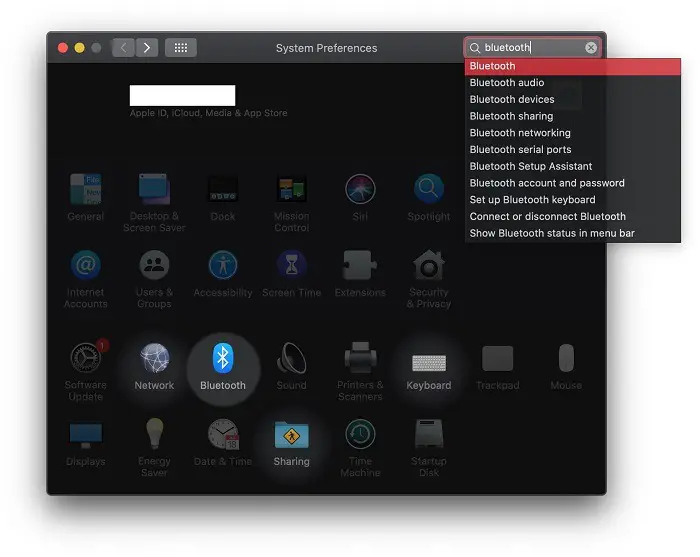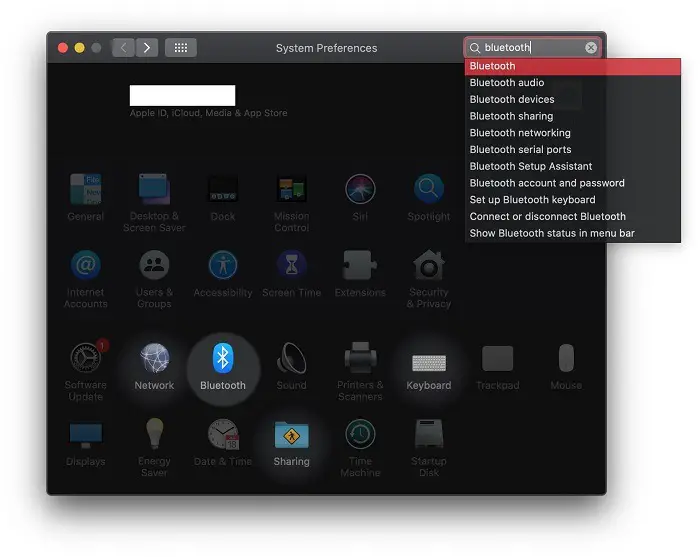 Step 3: Turn on the Bose speaker and push the pair/Bluetooth button. If it connects to a different device, push it again and make sure it's in pairing mode.
Step 4: The Bose speaker should now show up in Bluetooth settings on your Mac. Click the connect button, or right-click and choose "Connect".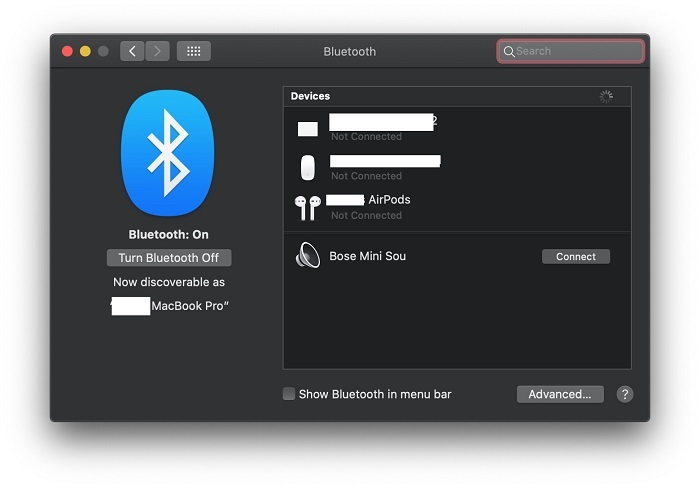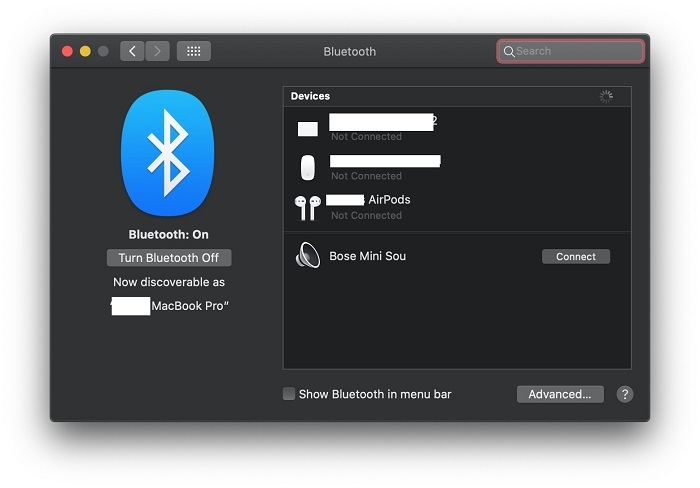 Step 5: When the connection has been made, you can go to "System Preferences" and Sound. The Bose speaker should be selected in the output tab.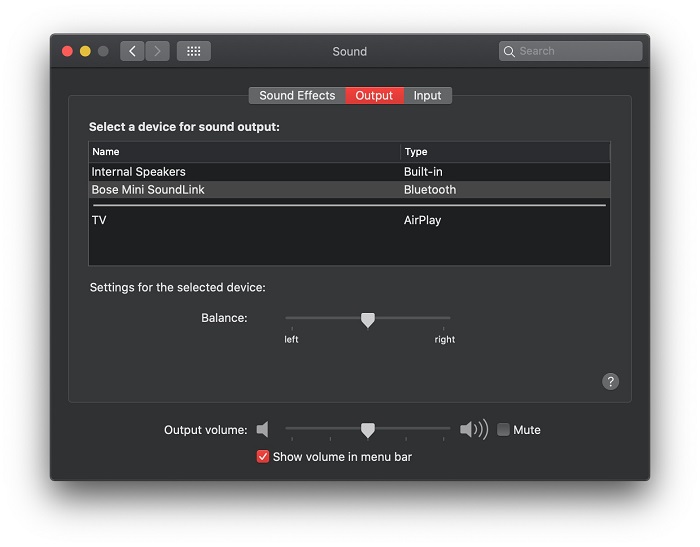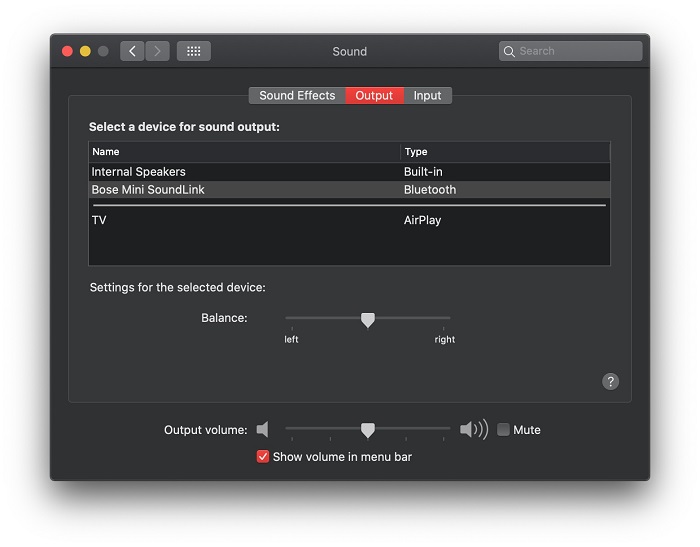 Step 6: Now the Bose speaker will be used to play the computer audio. You can control the volume either with the volume keys on the Macbook, with a keyboard, or with the speaker itself.
Frequently Asked Questions
How do you disconnect the speaker?
Go to system preferences, Bluetooth, right click on the speaker name and choose "disconnect".
Can you connect a speaker to more than one computer?
It depends on which Bose speaker you have. Some speakers can connect to several devices.
What are the best Bose speakers for computer?
For a more permanent setup, the Bose Companion 2 speakers are great for computers. They're not wireless, but they're an excellent choice still.
Can you use an Aux cable and Bluetooth at the same time?
You usually have to pick one of the two on the speaker. You can hook a different device up to the speaker with an aux audio cable like this (click to view on Amazon) while staying connected via Bluetooth to your computer, then choose on the speaker which output you want to use.
Can you leave a Bose speaker plugged in 24/7?
Yes, this is fine and safe to do.
There is no sound, what can I do?
Make sure that the speaker is connected in the Bluetooth settings on your Mac computer. You also need to make sure the volume isn't turned all the way down.
Even though it shows up in the settings, it might not be connected and might be connected to a different device. Right click on the speaker in the settings to make sure it says "Disconnect" and not "Connect" because then you have to connect it first.
What if I use a Hackintosh/Bluetooth doesn't work on my Mac?
You can use a Bluetooth dongle like this one (click to view on Amazon) to add Bluetooth to a Hackintosh or a MacOS X computer with a broken Bluetooth chip.
Please leave a comment down below if you have any questions.