Connect A Playstation 5 (PS5) Controller To An Apple TV 4K
With the recent tvOS 14.5 update, it's now possible to connect a PS5 controller (click to view on Amazon) to an Apple TV. This means that you can use the popular PlayStation controller wirelessly to play games on your Apple TV, or use it to navigate.
Related Product: I highly recommend the great-looking PlayVital Controller Stand (click to view on Amazon)
Even if you don't have a PlayStation 5, you can get a PS5 controller and use it with your iPhone, iPad, Mac computer, and now Apple TV.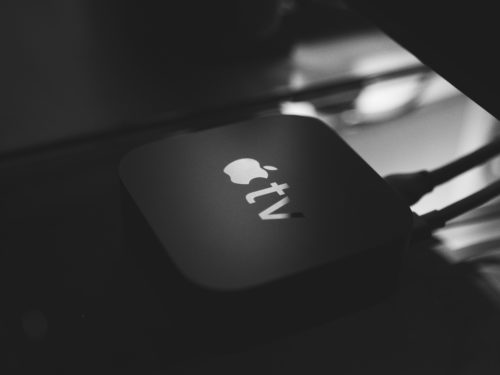 A lot of games available on Apple Arcade has controller support, which turns the Apple TV into a gaming console of its own.
So how is it done? Let's get right to it.
How To Connect Your PS4/PS5 Controller To Apple TV
Step 1: Make sure that your Apple TV is running at least tvOS 14.5. To do this, or to update, go to Settings -> System -> Software Updates. It will tell you if you're on the latest tvOS or if you need to upgrade. If you have an older Apple TV that doesn't support 14.5, you're not going to be able to do the other steps.
Step 2: Go to Settings -> Remotes and Devices -> Bluetooth (under Other Devices)
Step 3: Push the PS-button and Share-button at the same time on the controller. Push and hold until you see a flashing blue light on the front of the controller, then let go.
Step 4: On your Apple TV under "Other Devices", the "DualSense Wireless Controller" is going to show up. Click on it with your ATV remote to connect.
Step 5: You're now connected! You can now manage the controller by clicking on it in the Bluetooth list. One thing you can do from here is customize the controller for different apps.
You can also use the PlayStation controller to navigate the OS, but since the PS5 controller doesn't have a home-button you're a little bit limited to what you can do.
Frequently Asked Questions
Does it work with every game?
No, it's going to depend on the app developer. Make sure you're running the latest version of the game, since developers are working hard to add controller support.
Does haptic feedback work?
Not currently, but it might be added in the future.
What else is new in tvOS 14.5?
One new cool feature is called Color Balance. This will let you calibrate your TV with the help of your iPhone. Go to Settings -> Video and Audio -> Calibration. From here, you can use an iPhone with Face ID and iOS 14.5 or later to calibrate the screen.
What this will do is make the colors more accurate by using your iPhone to see how your TV shows colors.
What PlayStation controllers work with Apple TV?
Both PS4 and PS5 controllers work.
Can I connect more than one controller?
Unless Apple has changed it in the tvOS 14.5, you can connect two Bluetooth controllers at the same time.